Evidence that bisphenol A (BPA), a chemical found in plastics often used in the food industry, is linked to heart disease has been reported. There are five billion people around the world ingesting this stuff, we have very little data on its effects in humans and it is one of the world's highest-production-volume chemicals.
If you like this article or video. Show the love. Click the LIKE button, Tweet, Share, Forward or Pin it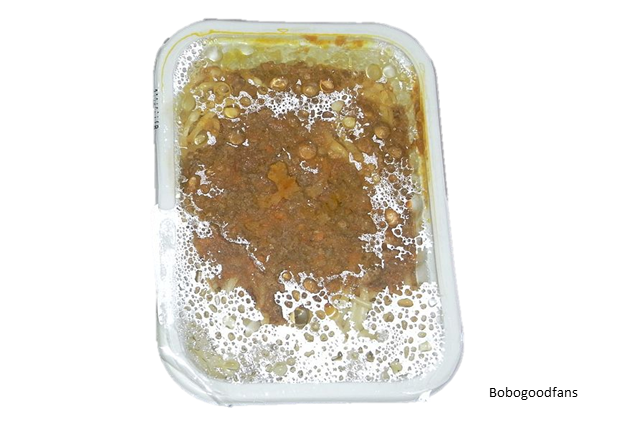 What is Bisphenol A? Dpends on who you ask. If you ask the Polycarbonate/BPA Global Group; "Bisphenol A (BPA) is an important chemical building block that is used primarily to make polycarbonate plastic and epoxy resins, both of which are used in a wide variety of applications that make our lives better and safer." If you ask The American Chemistry Council, an association that represents plastics manufacturers, contends that BPA poses no risk to human health. The Centers for Disease Control and Prevention study found 95% of adult human urine samples and 93% of samples in children had bisphenol A. According to Wikipedia Bisphenol A (BPA) is an organic compound that is a colourless solid that is soluble in organic solvents, but poorly soluble in water. It is used to make polycarbonate polymers and epoxy resins, along with other materials used to make plastics. BPA is controversial because it exerts weak, but detectable, hormone-like properties, raising concerns about its presence in consumer products and foods contained in such products.
According to Medscape research used data from a 10-year follow-up of the UK EPIC-Norfolk cohort study and shows that higher urinary concentrations of BPA metabolites are associated with an increased risk of developing coronary artery disease. Results showed an 11% increase in risk of developing coronary heart disease with each standard-deviation increase in BPA concentration after adjustment for other factors associated with heart disease.
We were not kidding when we named BPA and the link to heart disease as one of our 8 tips on our show The Wellness Beat: Heart attack warning signs: How to tune into early signs of a heart attack with these 8 tips. Bisphenol A is commonly used in consumer plastics, particularly polycarbonate plastic found in reusable bottles, food packaging, and in the lining on the inside of food cans. In a sampling of U.S. adults, those with the highest levels of BPA in their urine were more than twice as likely to suffer from coronary heart disease as those with the lowest concentrations of BPA. BPA can produce an estrogen-like molecule that mimics estrogen's effects, creating a heightened risk for heart disease especially in women. Xenoestrogens also can alter our hormones and cause a whole host of hormonal problems, especially in children and women.
Watch here on your cell
What really concerns me is the technique known as Retort Heat Process (RHT) where manufactures cook the product right in the plastic container, then seals it while it is still hot and then ship it out to grocery stores.
RHT according to Retorts.com involves the following processes:
Saturated Steam – direct steam heating
Water Immersion (Rotary and Static) – indirect steam heating
Water Spray (Rotary and Static) [Note - Cascading Water is also included in this type] – indirect steam heating
Steam-Air (Rotary and Static) – direct steam heating
Experts indicate that BPA can leach from heated plastics. Are you ingesting Bisphenol A without knowing it?
I recently purchased products for my daughter to take for lunch and considered them a healthy choice based on their ingredients. I came home with my new prized possessions eagerly wwaiting for a pat on the back for a job well done. My daughter took one look at them and asked how they were able to preserve the meat without preservates? Good question I thought, and further more I was proud of the fact that she was thinking conscioulsy about the process of her food.
I called the company and after consulting with them I was informed of the Retort Heat Process. As soon as she explained how the contents were cooked alarm bells went off in my head. I asked her if the containers were BPA free to which was too quick of a reply in my opinion, a she said "yes they are." I am not sure if she meant the container or the plastic or both. I did not buy it and questioned why it was not on the box, to which she replied "we don't have the room to put that on there."
You see this is where that bothers me the most. When there are news reoprt over and over about BPa believe me companies WANT that on their label as a selling point. It's like "low cholesterol" or "No high fructose corn syrup" it's an added benefit to the customer and an added benefit to the company's profit margin.
This little inquery also alerted me to the fact, that maybe I have not gotten all of the plastic out of my food. We drink from glass water bottles, and use glass and stainless steel bowls for everything and store left overs in glass, stainless steel or recylced jars (I am a bit of a freak when it comes to a jar!). If I do wrap someting in plastic, it will have non bleached parchment paper over it first as a protective barrier.
I thought I was doing a good job and I have been unkownling providing xenosetrogens and BPA to my kids, husband and myself. Granted I purchase mainly organic consciuosly processed foods, and most of the packaging has those magic words "contains no BPA" or "BPA free" but sometimes I let my gaurd down and forget the fundamental reasons for reading lables.
It just goes to show that we need to be more diligent, and ask questions to make sure we have all angles covered so that the food processing industry does'nt have the chance to come out with what I call "An oopse.. FDA report.."
So there are no more pre packaged "health foods" in our home that required RHT cooking.. if it doesn't say "BPA FREE" on the packaging I am airing on the side of caution. As the old saying goes… when in doubt throw it out!
Read more related articles:
Bisphenol A in Food Packaging Again Linked to Heart Disease
Pomegranate Juice Lowers Cardiovascular Risk Factors
Lower High Blood Pressure Naturally: Possible nutrient deficiencies
How to Lower High Blood Pressure Naturally: fiber water and salt
More Fast Food Joints in Neighborhoods Mean More Strokes
Check out these Related Videos:
Like what you are reading or watching? Join our Free Membership today. Sign up for our FREE Weekly Healthy Bites Ezine for exclusive articles only available to members. Our members also get to take advantage of contests and give- aways. You have to be a member so
Sign up now click this link
If you like my article or video and want to use in your own Ezine or share on your website-You can! I would be honoured so long as you include the following:
© 2012 Karen Langston is a Certified Nutritionist specializing in Crohn's disease. She is also a speaker and Host of The Wellness Beat. Sign up for a free weekly subscription to Karen's Healthy Bites EZine for great tips, videos, recipes, interviews and exclusive articles, prizes and more.
KarenLangston.com
The information provided here has not been evaluated or approved by the FDA and is not intended as a substitute for consulting with your physician. This video and article is not recommending changing any treatment or medication you are currently taking without consulting with your personal physician or qualified health care practitioner. Before implementing any suggestions seen here please consult with your physician or qualified health care practitioner. This video and/or article is for the sole purposes of entertainment and education.