We can go a week without food but we can not go a week without water. We need water every day. So why is water  important to our body? Water allows us to think clearly, keeps us hydrated and lubricates our joints. We also need to think about how safe our drinking water is. At home you can have a simple water filter or a more sophisticated water system that has several different kinds of water filters. But what about your office water machine? And if you are not using an under the counter water system at home; are using water bottles there too? Does your office and home have Bisphenol A (BPA) free bottled water brands?
If you like this article or video. Show the love. Click the LIKE button, Tweet, Share, Forward or Pin it
Just this year we learned about fatal Legionnaires' disease outbreak in Las Vegas, and the FDA tossed around (but ultimately decided against) the idea of falling in line with the European Union, Canada, Malaysia and China by banning, Bisphenol A (BPA) which is a carcinogenic, estrogen-mimicking chemical found in most plastic food and beverage packaging.  Needless to say, health is on the forefront of our nation's collective mind and it should be your number one concern as well.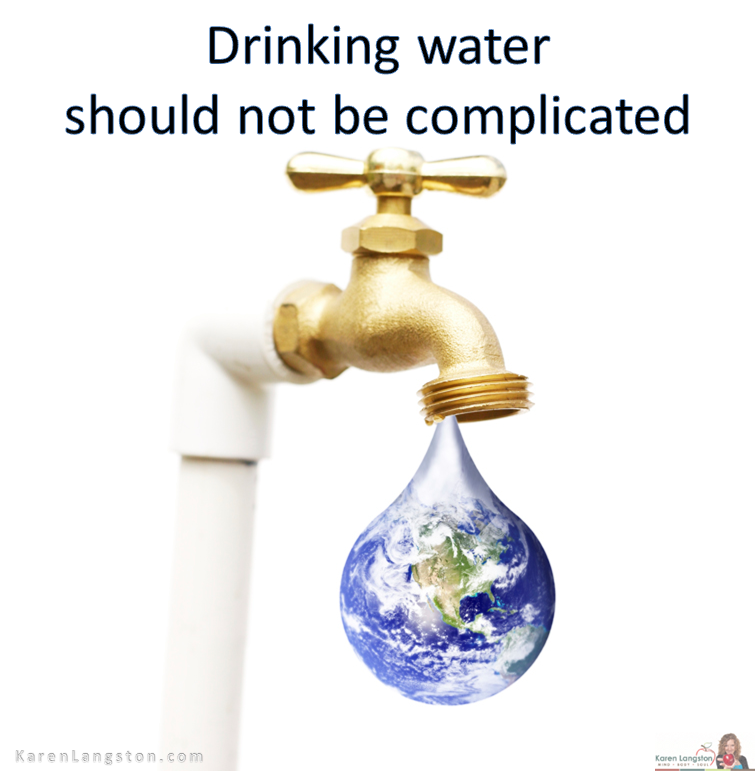 What is bisphenol A exactly? Bisphenol A, otherwise known as BPA, is a chemical compound primarily used to harden plastic. That leads to the next question why is BPA so bad for us?
Bisphenol A effects have been shown in several studies to be toxic with severe estrogen side effects, cause structural damage to the brain, hyperactivity, abnormal sexual behavior, increased fat formation, early puberty and disrupted reproductive cycles.
Drinking water should not be complicated. Take charge of your own health simply and easily by getting rid of your  BPA-laden jug-style water cooler at home or in the office and replace it with a filtered water dispenser.
Whether you drink water from an old-fashioned water cooler with a plastic jug or buy plastic bottles of water from the store, you know that water can cost a pretty penny. Unless it says so on the label, you are probably consuming BPA as well. On top of this you must feel guilty about the amount of plastic you are unconsciously contributing to landfills.
So here you are paying for toxic water, delivery and paying a premium for time and convenience all the while contributing to your health in an unhealthy way. Is it really a savings for your wallet and your health?
Replace your bottled water delivery service with the virtually hands-free operating system of a filtered (or point-of-use POU) water cooler that does not use plastic water bottles. When you compare the price of a year's worth of drinking water from a filtration system versus delivered toxic bottled, it is a no – brainer to make the switch for the better of the enviroment and your health.
Switching to a POU water cooler gives you an endless supply of the highest-quality, best-tasting drinking water at the tip of your fingers and you do not have to worry about toxic BPA plastic.
Forming healthy, active habits to get the most out of your day is a simple as staying properly hydrated. Why not be sure you're getting hydrated with the best water available, switch to a filtered water cooler system today.
Guest post by Quench.


Kali is a Philadelphia resident, professional and guest writer for Quench. She loves to write and be outside as much as possible. Quench is the nation's largest provider of bottleless water and ice dispensers, providing a more sensible alternative to traditional 5-gallon jug water coolers.
Like what you are reading or watching? Join our Free Membership today. Sign up for our FREE Weekly Healthy Bites Ezine for exclusive articles only available to members. Our members also get to take advantage of contests and give- aways. You have to be a member so 
Sign up now click this link
If you like my article or video and want to use in your own Ezine or share on your website-You can! I would be honoured so long as you include the following entire blurb:
© 2012 Karen Langston is a Certified Nutritionist specializing in Crohn's disease. She is also a speaker and Host of The Wellness Beat. Sign up for a free weekly subscription to Karen's Healthy Bites EZine for great tips, videos, recipes, interviews and exclusive articles, prizes and more.
KarenLangston.com
If you like this article or video. Show the love. Click the LIKE button, Tweet, Share, Forward or Pin it



The information provided here has not been evaluated or approved by the FDA and is not intended as a substitute for consulting with your physician. This video and/or  article is not recommending changing any treatment or medication you are currently taking without consulting with your personal physician or qualified health care practitioner. Before implementing any suggestions seen here please consult with your physician or qualified health care practitioner. This video and/or article is for the sole purposes of entertainment and education.