Men's health and weight loss for men is it really that different from women's health and weight loss?
Men's health includes paying more attention to their bodies especially since men tend to smoke and drink more than women increasing risk for all sorts of health ailments like cardiovascular disease, gout and arthritis. This type of lifestlye also increases belly fat which can lead to weight gain, insulin resisitance and eventually diabetes. Men don't seek medical help as often as women thus preventable conditions and illness may go undetected until it is too late. Take prostate cancer, colon cancer, high blood pressure, heart disease for instance, if found early, can be treated and reversed.
Weight loss for men is usually in the abdominal area and will aid in reducing not only belly fat but visceral fat. Visceral fat loss reduces insulin resistance which reduces the chances of diabetes, which also reduces the risk of developing cardio vascular disease.
Since men are not going to start swarming the doctor's office any time soon, learn to live a lifestyle of preventative medicine through diet and a healthy lifestyle. Cheers to your health.
Check out why these top 3 foods men should incorporate into their diets.
The results of two new studies on fish oil and fat loss were just released earlier this year. In one study published by the International Journal of Obesity, researchers from Reykjavik Iceland tested the effects of fish or fish oil consumption equivalent to 1.5 grams of combined EPA/DHA on body weight and body composition as part of a calorie restricted diet. [i]
The subjects were 324 young overweight men and women who followed one of four experimental protocols for 8 weeks:
(1) sunflower oil capsules (control)
(2) lean fish
(3) fatty fish (salmon)
(4) fish oil capsules
The researchers reported the following results:
"In young, overweight men, the inclusion of either lean or fatty fish, or fish oil as part of a hypoenergetic diet resulted in 1 kilogram more weight loss after 4 weeks than a similar diet without seafood or supplement of marine origin. The addition of seafood to nutrition[i]
Fish oil and eating fish also helps in the prevention of cardio vascular disease, insulin resistance and the beer belly.
2. Which one will tame the belly budge? Handful of pretxles or pistachios?
Researchers from UCLA and the University of Toronto human clinical trials results indicate that pistachios are the better choice. The UCLA researchers set out to determine if equal amounts of calories from either pistachios or pretzels would result in any metabolic or anthropometric differences, when given as part of a calorie-controlled, three-month weight loss diet. The new diet added in either an afternoon snack of 2 ounces of unsalted pretzels (220 calories), or 3 ounces of in-shell pistachios (240 calories). The subjects following the pistachio showed that snacking on 1.5 ounces of pistachios per day instead of 2 ounces of pretzels helped subjects lose 2 extra pounds over 12 weeks.
And if that is not enough here is more bang for your health buck;  At the mid-point of the study, pistachio eaters had significantly lower triglycerides compared to pretzel eaters. Subjects who ate pistachios had an average triglyceride level of 90 mg/dl versus 132 mg/dl for the pretzel eaters. Triglycerides of 150 mg/dl or higher are associated with an increased risk for heart disease, metabolic syndrome and type II diabetes.[ii]
3. Protein You know how men are always wanting to bulk up? If they are trying to maintain muscle mass and lose weight should they stick to a low protein diet, or normal protein diet or bump up their protein intake? Than answer might surprise you.
Journal of the American Medical Association, researchers took 25 healthy, normal-weight men and women between the ages of 18 and 35, and put them on a controlled diet of either a low, normal and high protein diet for  12 weeks, then  overfed the study participants by nearly an extra 1,000 calories for the last eight weeks of the study.  Body fat increased similarly in all 3 protein diet groups and represented 50% to more than 90% of the excess stored calories. Resting energy expenditure, total energy expenditure, and body protein did not increase during overfeeding with the low protein diet. In contrast, resting energy expenditure (normal protein diet: 160 kcal/d [95% CI, 102-218 kcal/d]; high protein diet: 227 kcal/d [95% CI, 165-289 kcal/d]) and body protein (lean body mass) (normal protein diet: 2.87 kg [95% CI, 2.11-3.62 kg]; high protein diet: 3.18 kg [95% CI, 2.37-3.98 kg]) increased significantly with the normal and high protein diets.
If men want to bulk up and lim down, it is advisable to look at your diet; scale back the refined carbohydrates and increase your sources of protein. [iii]
Check Out these Great Awesome Articles
How Safe Are Your nutritional supplements and Herbal Remedies
Nutritonal Supplements: Who to Trust?
Choosing the Right Nutritional Supplements: All natural supplements or Synthetic?
Multivitamins: How to Pick the Right Nutritional Supplements
10 Steps to a Stronger Immune System
Study: Bisphenol A in Food Packaging Linked to Heart Disease
Heart attack warning signs: How to tune into early signs of a heart attack with these 8 tips
Pomegranate Juice Lowers Cardiovascular Risk Factors
Lower High Blood Pressure Naturally:Lifestyle and environmental factors
Watch these healthy videos

Thanks to our special guests
Eat Well, Live Well
Maureen Morgan, B.S., C.N.C, R.Y.T
Certified Nutrition Counselor
flourishhealthy.com
maureen@flourishhealthy.com 831.295.0316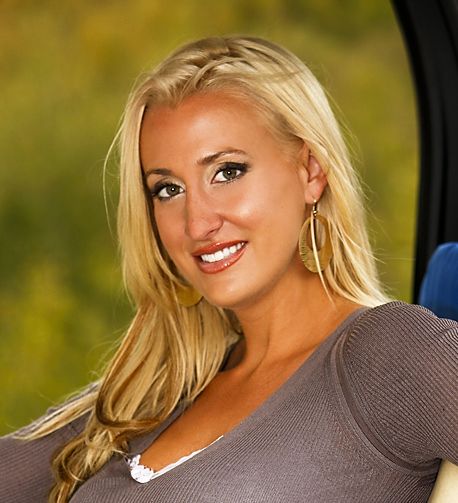 Jolene Goring
Jolene is the Fitness Director of Geo-Fit Personal Training, an exclusive personal training company based in Scottsdale, AZ.
Geo-Fit utilizes different fitness techniques from around the world, to provide the most fun, effective, and safest workouts available. Go to www.geo-fit.com for your FREE Celebrity Metabolism Boosters Report!
---
[i] Original source: http://www.burnthefat.com/fish-oil-and-fat-loss.html Study source http://www.jissn.com/content/pdf/1550-2783-7-31.pdf